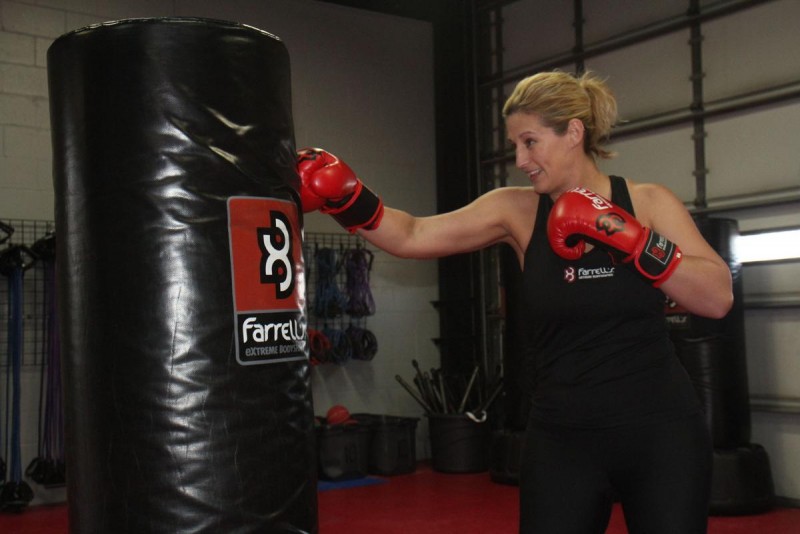 Have you thought about trying a program like Farrell's but were worried it was too 'extreme' or out of your budget? Farrell's is for ANYONE, and CBT is here to help you. We've partnered with Farrell's to get you closer to your fitness - and financial - goals. As a CBT client - new or current - you'll get a discounted 10-week membership for just $300! But that's not all - when you complete the 10-week challenge, CBT will reimburse you $225! Spots are LIMITED so sign up FAST!
Farrell's eXtreme Bodyshaping is offering new and current CBT customers a discounted rate of $300 for the Summer Challenge beginning July 13! When you meet all the requirements of our GO checking account and complete the 10-week challenge, CBT will reimburse you $225!*
Here's what you need to do:
Open a GO Checking account (If you already have one – great!) Farrell's will give you the session for only $300 just for being a CBT client! (Regular price is $469)
Sign up for the Summer Challenge of the 10-week challenge at Farrell's in Waterloo (Classes begin July 13)
Complete the GO Requirements and the 10-week challenge (attending 70% of classes and doing initial/final testing)
CBT will reimburse you $225 of your $300 total!
Spots are LIMITED and filing up FAST!
Switching your account to CBT is hassle free with ClickSWITCH. Watch the video on ClickSWITCH here.
Questions? Contact us at 319.291.2000 or stop by any of our locations
Questions about the 10-Week Challenge? Contact Farrell's eXtreme Bodyshaping at 319.505.2825 or visit their website www.joinfxb.com/cedarvalley.
*Offer Details: This promotion will reimburse $225.00 for the July 13th session at Farrell's eXtreme Bodyshaping. This promotion is open to new and existing Farrell's members. This will be paid in one lump sum, credited to the client's Community Bank and Trust GO Checking account after the account has met the GO Checking requirements and client has completed the Farrell's session. GO Checking Accounts that have had overdraft or non-sufficient funds activity are not eligible for the reimbursement.. To Qualify: This promotion is available to new Community Bank and Trust GO checking account clients who open a GO checking account and meet the account requirements. Limit one per tax identification number. Promotion is limited to consumer clients only. This offer cannot be combined with any other bank referral promotion. This offer is not offered to employees of Community Bank and Trust. This offer is only available at the Farrell's eXtreme Bodyshaping located at 3441 University Ave. Waterloo, IA 50701. Community Bank and Trust is not affiliated with Farrell's and assumes no responsibility for actions taken by Farrell's. MEMBER FDIC