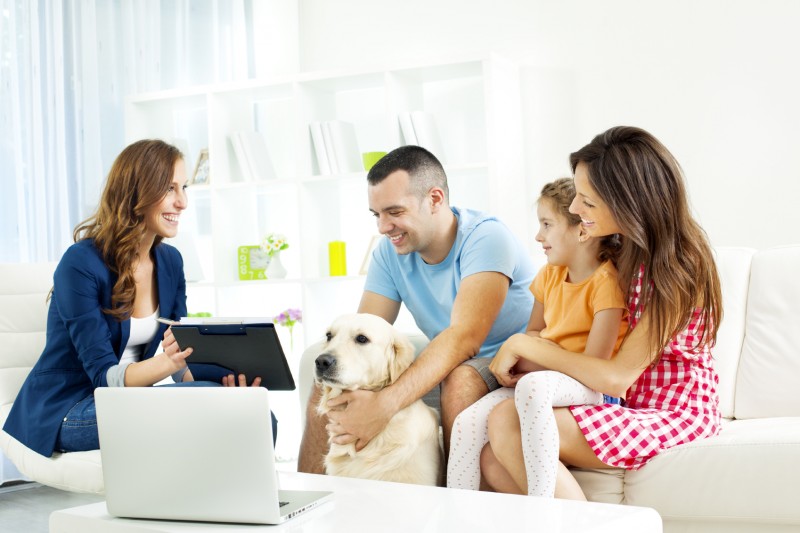 Make Over Your Mortgage
Hardwood floors. Sleek new appliances. Back yard landscaping. If you own a home, chances are you have a pretty good idea about the steps you can take to improve it. But did you realize you can freshen and improve another aspect of your home? You can make over your mortgage by refinancing.
There are some very good reasons why a mortgage makeover may be a smart move for you. Here are a few:
Reduce interest fees. With rates still relatively low, now may be a good time to refinance your mortgage to a lower rate. A lower rate can translate into tens of thousands of dollars in savings over the life of your loan. Email Tina or call her at 319.433.4991 for today's rates.
Shorten the term of your mortgage. Looking to enjoy the comforts of mortgage-free living earlier in your life? You may be able to refinance a longer-term loan, such as a 30-year-mortgage to a 15-year mortgage. You'll not only own your home sooner, but also will save considerably on interest fees. And with rates still low, you may be able to shorten the term of your loan without increasing your monthly payments too dramatically.
Fix an adjustable rate. If you have an adjustable-rate mortgage or ARM, your rate may be subject to adjustments each year, which could cause your mortgage payments to rise substantially. One way to protect yourself from those increases is to refinance to a fixed-rate mortgage. That way, you can lock in a fixed rate and enjoy the predictability of fixed monthly payments that make budgeting easier.
Get cash out. Do you have unexpected expenses or higher interest debt? Depending on the value of your home, you may be able to take cash out when you refinance your mortgage. That could give you the money you need and help you take advantage of potential tax savings that come with home borrowing (consult your tax advisor).
Let us help you spruce up your mortgage. Learn more about whether a mortgage makeover is a good move for you or to find out about our low rates by stopping in or calling us today.
Talk to our mortgage expert, Tina,today! Call her directly at 319.433.4991 or email Tina at thummel@communitybt.bank.
Other Helpful Mortgage Links: