Save the Date! 2019 Doggie Dip
Summer is here and that means the 2019 Doggie Dip is near!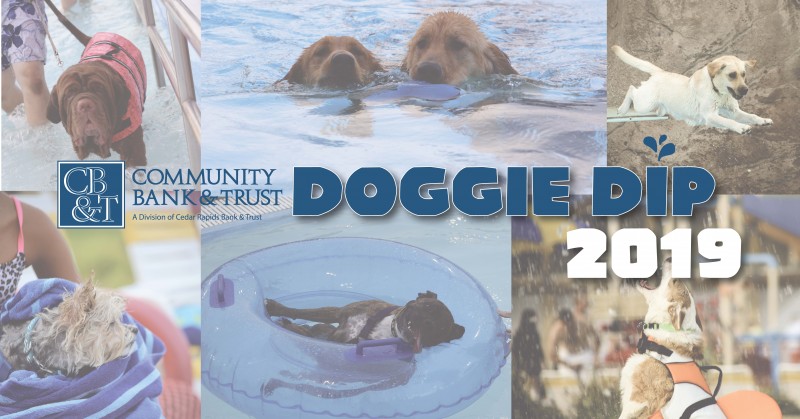 Check out photos from the 2018 Doggie Dip
Where: The Falls Aquatic Center, 3025 S. Main Street, Cedar Falls, Iowa 50613
When: Monday, August 26, 2019
Time: 6:00 pm - 8:00 pm
Any registered dog wishing to swim must bring 1-3 owners with them to the pool (must be up to date on shots; does not need to be registered with Cedar Falls)
Admission is $5 per dog; additional owners are $4 (cash)
Season swim passes will not be honored
An adult must attend with the family/dog
All those entering the pool area should be prepared to get wet
Some dogs do not enjoy the water - as a responsible owner, dogs should NOT be forced to do things they do not want to do.
Please sure to like our Facebook page for updates on the event and giveaways!