6 Steps to Take Before You Buy a Home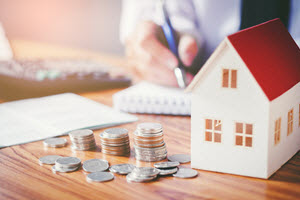 Buying a home. It's the American dream and one you may hope to realize soon. You may have even begun looking at homes online or canvassing neighborhoods to find the home that's right for you. But before you set out on your home buying journey, there are six important steps you should take to be mortgage ready:
Determine how much you can afford. It's important to know how much you can afford before you start looking for a home. You can ask your lender to do a mortgage prequalification or use pre-qualification tools online. A prequalification is an estimate that will let you know much you can afford by factoring in your income and savings. Contact our Mortgage Expert, Tina at 319-433-4991 to get your mortgage prequalification today!
Start your home search. Once you have a general idea of how much you can afford, you can narrow your home search and start looking for homes in your price range. You can use real estate websites, such as realtor.com or Zillow.com to get a sense for housing prices. You can also look at trends to see what houses are selling for in your target area.
Check your credit. Good credit is essential to getting a mortgage and saving money. Before you apply for a mortgage, check your credit report using our Credit Sense Tool. Scan your report for any errors and work on resolving them. If your credit score needs improvement, try to pay down any outstanding balances and avoid taking out any additional credit before you apply for a mortgage.
Save for your down payment and expenses. A down payment can be anywhere between 3.5 and 5 percent of the price of a home. Of course, the more cash you put down on the home, the less you'll need to borrow. You will also need to ensure you have funds to pay for closing costs and to cover any unexpected expenses you might encounter, such as home repairs. Check out some tips on how to save for your down payment here!
Get pre-approved. As you draw closer to the time you are ready to purchase a home, consider getting pre-approved by a lender. With a pre-approval, a lender will verify your income and creditworthiness. Specifically, they will require you to verify your income and assets by providing W2s and bank and investment statements. In addition, lenders will verify your employment and check your credit. Once you have a pre-approval, you'll gain a valuable negotiating edge with home sellers, informing them that you are qualified to obtain a mortgage. A pre-approval also offers another advantage — it will help you proceed to closing faster. Contact our Mortgage Expert, Tina at 319-433-4991 to get pre-approved today!
Go mortgage shopping. Just as you need to shop for the right home, you need to look for the right mortgage. Carefully compare rates and fees, since they can vary significantly from lender to lender. Use all the online tools available and ask friends and family members for recommendations. You want a lender that not only offers competitive rates, but also provides good service to help answer your questions and guide you through the process.
The best thing you can do is be informed about the home buying process. Use all the tools and resources available to you. Knowledge is power and can very well be the key to opening the door to your perfect home.